Meet Our Board of Directors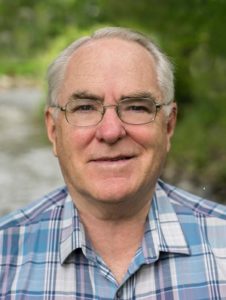 John MacInnis
 President MFA & Mff Board member
John lives in the Novi, MI , area with his family, but he has his heart in his woods in the Upper penninsula.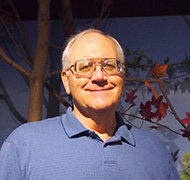 Collin Burnett
Past President & Interim Vice President & MFF Board
Collin is the past president of MFA, past president of Walnut Council, and a longtime member and forest owner.  He has resumed the office of Vice President after Dave Wright's passing.  He and his wife, Sue, are longtime members and supporters of MFA.
[/one_half_last]
Lisa Parker
Associate Director MFA and MFF
Lisa holds a masters degree in Social Forestry from Michigan State University. She enjoys working with people, almost as much as working with forests and is happy to be a part of the Michigan Forest Association. She has been a member of the Michigan Society of American Foresters since her student days and is currently the society's state secretary. Lisa works as a private forestry consultant for Clinton Trail Forest Consultants and with her own firm, RiverBend Willow Forestry. She is an avid amateur gardener who enjoys reading a great book, and the "k" sports of biking, hiking, kayaking and 'skuba' diving.
[/one_half_last]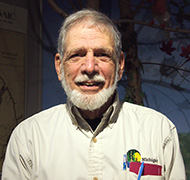 William B. Botti
Treasurer & Past Executive Director & MFF Board
Bill Botti began his career in natural resources at an early age, being appointed Nature Director in a New Jersey boy scout camp at the age of 15. He worked as a seasonal state park ranger in New Jersey during his college years. He earned forestry degrees from Paul Smith's College in New York's Adirondack Mountains and from Michigan Technological University in Houghton, Michigan. He was hired by the Michigan Department of Conservation in 1965 to serve as Assistant Area Forester in Marquette County. The following year he was appointed Area Forester on the Tahquamenon River State Forest, headquartered in Newberry. His 32-year career with the State of Michigan included an assignment to the Northwest Michigan RC&D Project, a special cooperative project with the Soil Conservation Districts in northwestern Lower Michigan, and concluded with 21 years in the Lansing office, where he directed timber management activities on the state forests.
Bill has written a book on the history of Michigan's state forests that was released by the Michigan State University Press in 2006. He was named executive director of the Michigan Forest Association in 2007.
Bill currently resides near Eaton Rapids, with his wife, Alice, where he operates a small Christmas tree farm and a forestry consulting firm. He was twice elected to the Eaton Rapids Board of Education and is active in the Lions Club, having traveled several times to Honduras on eye-care missions. He is currently secretary of the board of directors of the Eaton Rapids Medical Center and past president of the Eaton Rapids Area Chamber of Commerce.
For fun, Bill plays guitar and banjo in a gospel singing group and plays bass in a small combo that plays tunes from the '30s and '40s.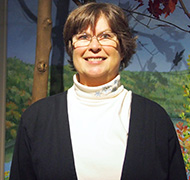 Debra Huff
Executive Director MFA
Forests ground us in the world we live in, giving us a place in the web of life into which we all fit. As we help people understand the role of our forest systems in our physical, economic and spiritual lives, we all benefit. Sustainable forests are the legacy we leave the future and the gift we give back to the planet we live on. Michigan Forest Association embodies the idea of sharing knowledge about forests, helpingthe non-industrial forest owner get information and assistance, and embracing all who treasure our forests. MFA Assistant Executive Director Deb Huff is a forester. She worked for the State of Michigan as a field forester, was promoted to Training Officer, and later became the state Forest Stewardship Coordinator,and retired in 2010. She has a Masters Degree in Forestry from the University of Michigan. She is passionate about the work of promoting sustainable forest management decisions in Michigan! Deb also is an avid dog sports enthusiast. She is an AKC tracking judge, and participates in agility,obedience, tracking and conformation events with her Golden Retrievers and her Pyrenean Shepherds.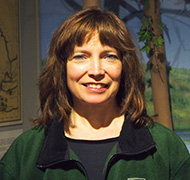 Georgia Peterson
Vice President MFA
Okemos (10)
Georgia Peterson is a Natural Resource Extension Specialist at Michigan State University. She specializes in sharing research-based information about forests and forestry with landowners and other Michigan citizenry. She also provides assistance to natural resource professionals on public input processes, conflict management and strategic planning activities. In her spare time, Georgia enjoys biking, camping and international travel. She also spends a lot of time playing roller derby as a skater with the Lansing Derby Vixens!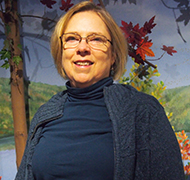 Karen Potter-Witter
Second Vice President MFA
Haslett  Chapter (10)
Dr. Karen Potter-Witter is a Professor of Forest Economics in the Michigan State University Department of Forestry. Her research and extension work is in timber and woody biomass supply, forestry investment analysis and taxation and private forestland policy analysis. She has published more than 80 articles and extension publications on these topics. She teaches forest economics at the undergraduateand graduate levels. Her experience includes over thirty years at Michigan State University, seven years as a consultant for government and industry and as a staff forester for Potlatch Corporation. Karen holds forest management, applied statistics and resource economics degrees from Michigan Technological University, the University of Minnesota, and Michigan State University. She is a fellow of the Society of American Foresters, Michigan SAF Past President, 1998 SAF National Convention Program Co-Chair, SAF Science and Technology Board past member, and is currently a Michigan Forest Association Board Member, member of Michigan Technological University President's Council of Alumnae and a lifetime member of Trout Unlimited.
Elected Directors
Keith Martell
Gaylord Chapter 6 rep.
Keith has been a longtime member and is a consulting forester in the Northern Michigan area.
[/one_half_last]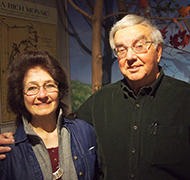 Gordon Terry
Board member
Bath
Gordon Terry is a longtime member, and past officer of MFA.  He and his wife, Carol, have supported MFA for many years.
Ron Spenski

Chapter  (10) rep




Edward W. Caveney Jr.
Lupton   Board Member
Ned is a longtime member, a professional forester, retired DNR forester, and manages his forest in the Lupton area.  He is an ardent hunter, and dogman.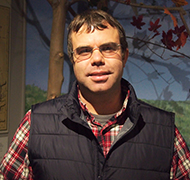 Mike Elenz
Gaylord   Board Member
Mike is a professional logger, and owns a timber business.
[/one_half]
Byron Sailor 
Baraga  Chapter (1) rep
Byron is a Yooper and a longtime MFA supporter.  He is a consulting forester in the Baraga area.   He and his wife, Nancy,  are longtime supporters of MFA.
Need Chapter Rep!
Northville (12 & 1)
Currently we are seeking someone to fill this position!
Rob Wiener 
AuTrain  Board Member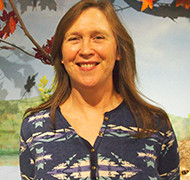 Kathy Worst
Coldwater   Board Member
Kathy is on the Board of Directors. She works in the southwest Michigan area for the Branch County Conservation District.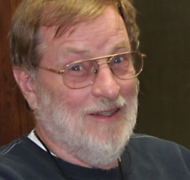 John VanDyke
Trout Lake  Board Member
John VanDyke was raised on a farm with a 60 acre wood lot near Ann Arbor. After getting married he spent four years in the Air Force. He moved back to the farm in 1970 and obtained an environmental engineering degree from the University of Michigan. While he was away, his mother decided to joined MFA in its formative years, after the wood lot had been high-grade by a "logger". She served on the Board in that era. He joined MFA, and had two successful timber sales after that. He has served on the board for over 20 years. The farm has been sold, and he now live in the Upper Peninsula.
Kaytlyn Brinkman
Board Member 
Kaytlyn Brinkman is a forester with Martell Forestry, Inc., a private consulting firm based in Gaylord, Michigan. As a Gaylord native, she grew up camping and hiking in some of the best Northern Michigan has to offer. Quickly after graduating from Michigan State University with her Bachelor's degree in Forestry in May of 2015, she joined Martell Forestry. Working with former board member Keith Martell, she is learning a lot about the forestry industry in Michigan. Currently, she is working towards obtaining Candidate Certified Forester status with the Society of American Foresters and is an active member of the Michigan Society, acting as Education Fund Chair. Kayti brings to us the fresh perspective of a brand new forester. As a former park naturalist at Hartwick Pines State Park, she enjoys bringing landowners better understanding of their forests through management and getting children involved in natural resource management and education.
Chapter Representatives
Byron Sailor, Baraga
Bill Cook, Escanaba
Rich Serfass, Dafter
Warren Suchovsky, Stephenson
Dave Wellman, Indian River
Vacant (was Keith Martell)
Dan Keane, Hemlock
Geoff Kegerreis, Leroy
Dennis Worst, No. Muskegon
Ron Spenski, Grand Ledge
Jeff Tuller, Owosso
VACANT  – was Linda Smith
Peter Klink, Coldwater

Regional Coordinators
Upper Peninsula – Warren Suchovsky
Northern Lower Peninsula – Keith Martell
Southwest Lower Peninsula – Pete Klink
Southeast Lower Peninsula – Collin Burnett